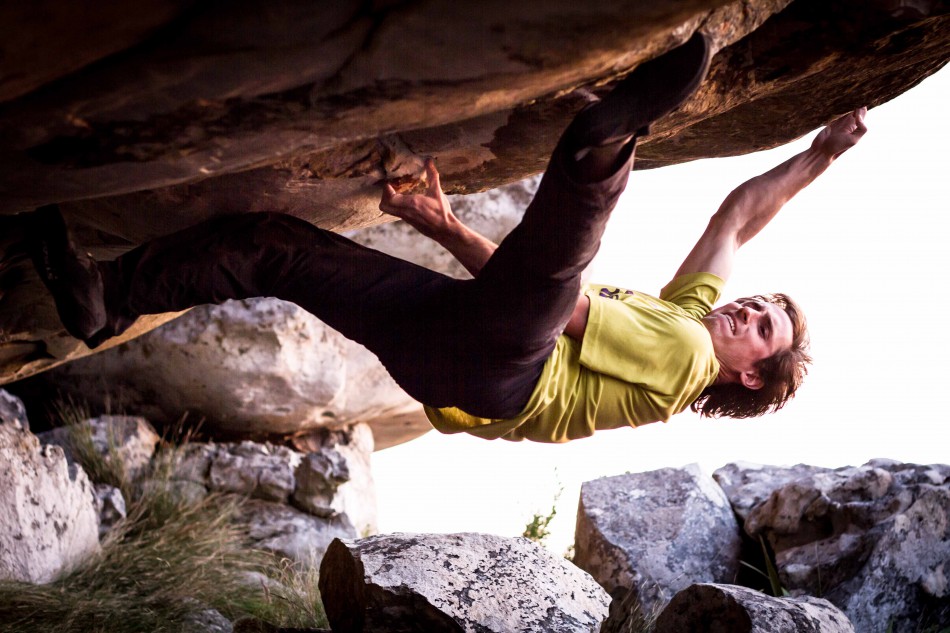 The next one… (Photo: Mary Mecklenburg)
On rare occasions does the excitement of sending your project last more than a day before the next struggle begins.  I'm happy to say that the next one for me is going to be a lot more difficult than the last.  5 moves of pure power out a roof on flat edges and slopers.  My favorite!
The last few days have been filled with a ton of climbing.  We've been meeting up with local strongman Arjan De Kock and visiting friends Guntram Jorg and Fabian Buhl to climb nearly everyday and the crew motivation is high.  Climbing around the Cape couldn't be better.  That being said, in preparation for the Adidas Rockstars competition next month, I am tentatively planning on heading up to Rocklands next week to do some "training" on the established, world class boulders there.  The goal is volume.  Trying to rack up those V-points!  Stay tuned.