Following is a list of the Top 10 Boulder Problems that I have completed.  The list is based purely on my own opinions and preference for aesthetics and movement.  I hope to continue adding and subtracting to the list as the years go by and I continue to travel to more places and experience new bouldering areas.
Updated March 18, 2013
1. Heritage – V14 – Val Bavona, Switzerland
Obviously a bit of a biased opinion having this at the top of the list, but I believe my experience with this boulder warrants the placement.
2. Vecchio Leone – V13 – Brione, Switzerland
3. Meadowlark Lemon –  V15 – Red Rocks, Nevada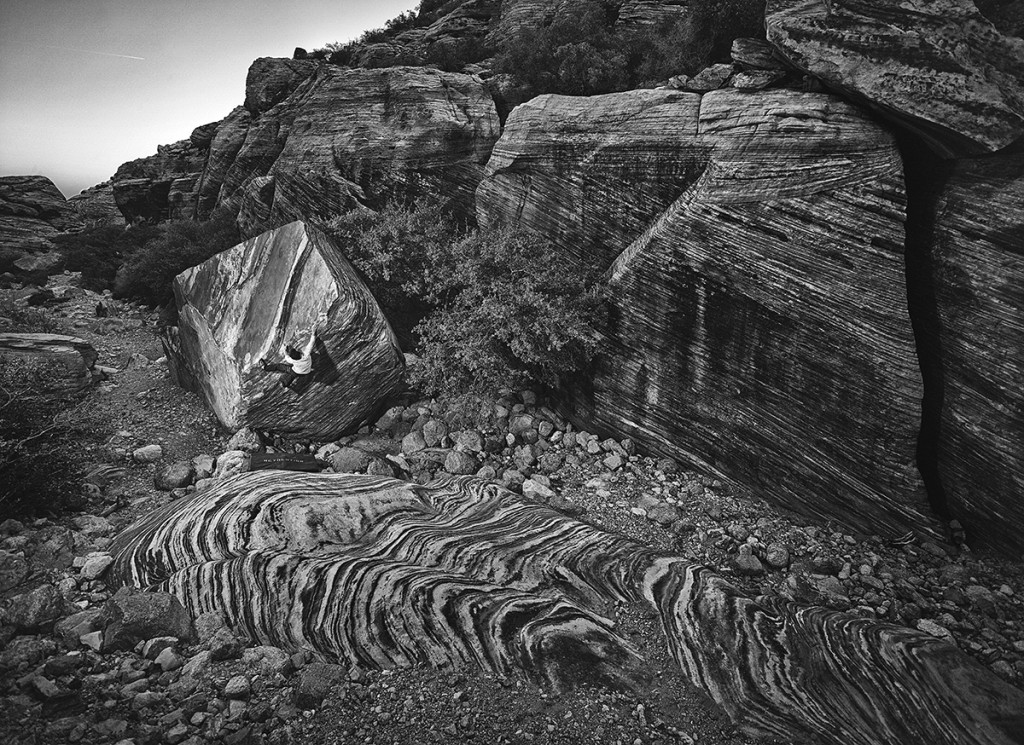 4. Controle Technique – V10 – Fontainebleau, France
5. Suspension Of Disbelief – V13 – Eldorado Canyon, Colorado (video)
Photo: Screenshot from footage by Jon Glassberg
Suspension Of Disbelief was established in 2005 by the prolific Dave Graham.  Rumor has it that upon first sight he deemed it completely impossible.  However, after just one day of work he established the slightly arbitrary stand start and only one day after that managed the complete problem from the obvious low start jug at the suggested grade of V13.  After 2 years of failed attempts, Daniel Woods managed the 2nd ascent of the line, calling it one of the hardest things he had ever climbed, and suggested an upgrade to V14.  Three more years of failed attempts at the 3rd ascent by some of the areas strongest, only furthered Suspension's reputation as one of the hardest lines in the world.  It wasn't until the late Spring of 2010, that the problem saw it's 3rd ascent by visiting Jimmy Webb, and then 2 days later a 4th ascent by yours truly.
Suspension Of Disbelief, in my opinion, embodies the state of perfection amongst boulder problems.  It is one of few that I would give 5/5 stars.  Perfect start jug.  Perfect finish jug.  Only one way up.  Powerful, technical, subtle, brutal, slopes, crimps, and even a last move dyno.
6. King Air – V10 – Yosemite, California
Photo: Alex Puccio
7. Sunseeker – V13 – Mt. Evans, Colorado (video)
8. Fort Rosstafarian – V6 – Sonoma County, California
My brother Giovanni on the crux move.  Photo: Carlo Traversi
9. The Hourglass SDS – V13 – Vastervik, Sweden
10. Southwest Arete of the Grandma Peabody – V0 – Bishop, CA