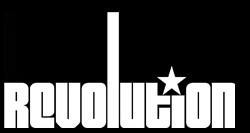 Why Revolution?
We believe that bouldering is, and should be, for the entire climbing community. Unlike Sport Climbing and competitions, the bouldering movement didn't come from the elites.  It came from the dedicated underground crews of nobodys across the globe.  It is easily the least expensive and most accessible form of climbing. The first-time climber can run on a circuit of V0s' and the dedicated can spend weeks working the hardest moves in the world.
That's why there is sort of a "Communist" look to Revolution. It's not a political thing. We simply believe in the larger, worldwide community of bouldering and we are dedicated to supporting it.
Bouldering is for the people.
One other thing- all of our gear is made in house, right here in Salt Lake City…