A couple of weeks ago I headed out climbing with Dave Graham to check out a new area in RMNP called Wild Basin.  It would be his second time up the canyon and our mission was to explore some of the upper talus fields that looked promising on Google Earth.  We hiked for a number of hours though a few of the talus fields and found/brushed a number of potential climbs, but nothing really stood out to me in terms of quality.  That was until we ventured back down to the bottom of the valley and started wandering around in the trees.  After parting ways with Dave for an hour or two, I spotted a huge, high quality, featured block.  After telling Dave about the boulder on the ride home, he ventured out the next day, cleaned it and it later became Two Sizes Two Big 8A: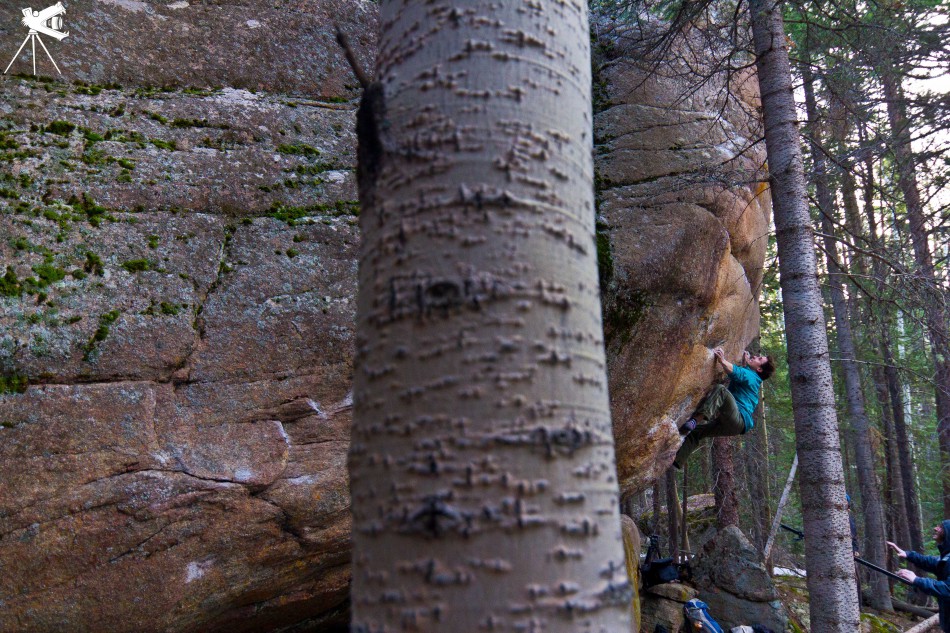 It was clear that the forested areas at the bottom of the basin held far more potential than what could initially be seen on Google Earth.  Consumed with work over the past two weeks, I couldn't find time to venture out to Wild Basin again until yesterday.  In the meantime, Dave Graham, Chad Greedy, Cameron Maier, Daniel Woods, Ryan Silven and a number of others have established a many high quality problems in the basin, and many more are on the way.  Yesterday I ventured out with the crew and got to check out most of the new development and also make the 2nd Ascent of Sparkle Motion 8A, which had seen a first ascent by Dave only moments prior.  It's certainly one of the better 8A's I've ever climbed:
You can look forward to seeing both ascents of this boulder and a number of Dave Graham first ascents in Wild Basin; as well as all the recent activity along Bear Lake Road in the upcoming On The Circuit.  Keep an eye out!