The collection of boulders within close proximity to Bear Lake Road and the surrounding "road areas" around Estes Park are approaching legendary status. We call it "The Circuit". For the last few weeks, I've been "On The Circuit" with Paul Robinson, Daniel Woods, Matty Hong, Jonny Hork, Dave Graham, Cameron Maier, and a host of other talented individuals. It has been amazing. Being able to test yourself on multiple V14′s and V15′s within a short drive, and no hike, is an experience unlike any other. We've been capturing all the ascents in beautiful HD and I'm very excited to share the final product. Keep an eye out.
Here are some screenshots:
Road construction doesn't phase us.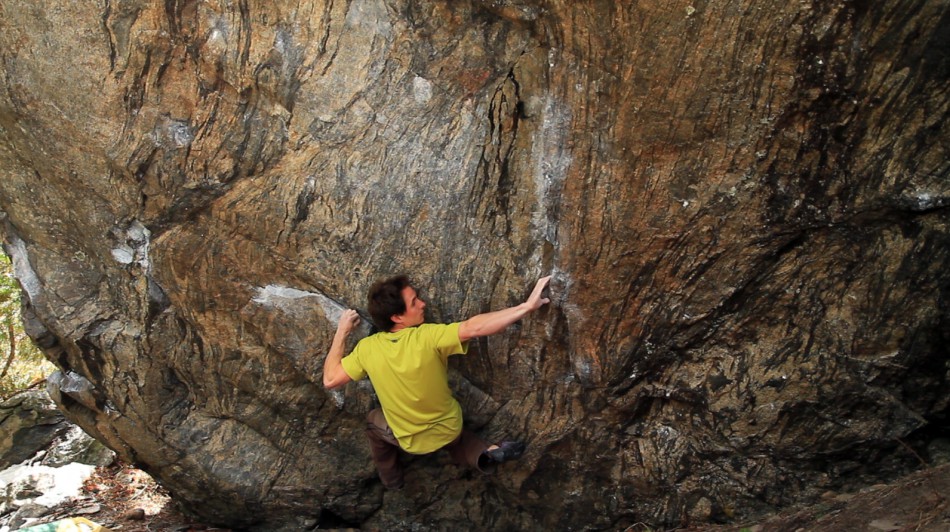 Bear Toss V13
Achromatic V13
Mirror Reality V14