I was lost for a little while, but now I'm back!
Since the last post, we spent 3 days in the rain here in Ticino, Switzerland. No climbing for 3 days nearly killed me. I'm obsessed right now. 2 days ago we picked up my good friend Jon Glassberg at the Zurich Airport. Psyched to have a new member of the crew! The bad weather disappeared, and we've been climbing non-stop since. Check out Jon's blog, jonglassberg.lt11.com, for a nice rundown of the last few days.
We partied hearty last night, and today started off slow. Real slow. But that's not to say it wasn't productive. It ended up being one of my most productive days for me in quite a while. We decided to hit up Chironico and despite the warm conditions early in the day, I managed a quick send of the excellent Le Pilier 8A, followed by an unexpected flash of Serre Moi Fort 8A which is an amazing climb to say the least. That "light" feeling is back! I've been feeling progressively stronger over the last 6 months, but when that feather weight feeling comes around, which is rare, I know that I need to start narrowing my focus. As the sun went behind the mountain and the temps dropped we headed down to Boogalagga 8B for some attempts and to watch Dai Koyamada try Big Paw 8C (the low start). He's very, very close and will climb it any minute. I've been very impressed by his style of climbing and the way that he projects hard boulders. His beta and movements are very calculated and precise, and it's a pleasure to watch. Hard climbing at it's finest. I've tried Boogalagga 8B a few times over the last few weeks and the crux first moves have always felt terrible to me. Impossible might even be a better description. However, today was much different. The conditions weren't perfect, but as I mentioned before, the "lightness" was back. I executed the crux perfectly and went to the top after only about 20 minutes of effort. Boogalagga 8B is an incredible rock climb. Perfection in more ways than I can count. Inspired by my new found "snap", I gave some effort into Big Paw 8C and nearly managed the link into Boogalagga. A cold windy day could easily bring success on the full line. Psyched! Now I have two 8C projects! Tomorrow the weather looks great for Magic Wood, so we are headed back over the pass. I'm hoping Practice of the Wild 8C will be dry, but I'm certainly not counting on it. That thing seeps like crazy! Not sure what I want to try otherwise. I'll let the conditions dictate.
Anyways, here are some photos from the last few weeks: Enjoy!
The river in Magic Wood is beautiful and blue…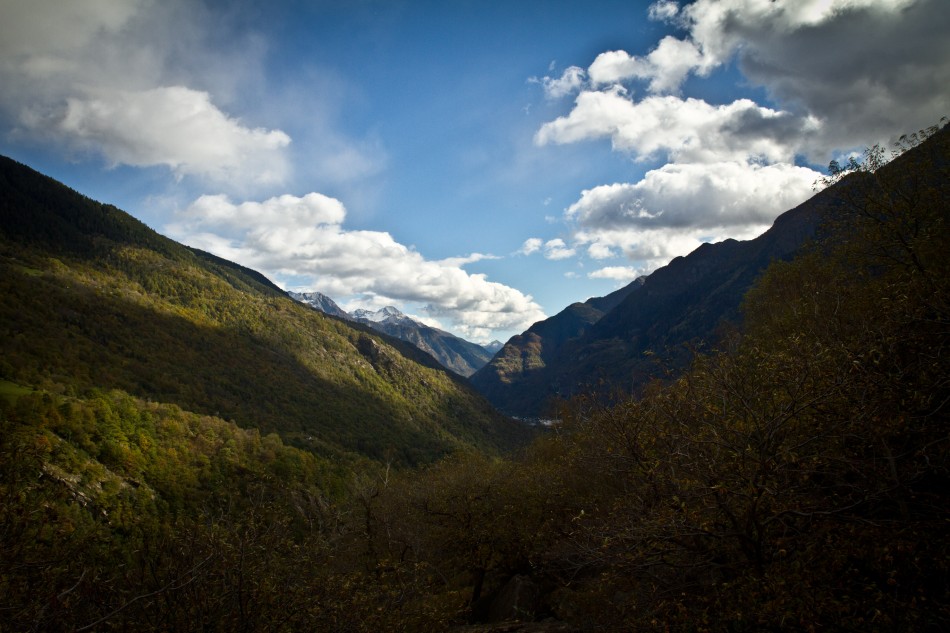 The view from the top of the hill in Chironico. Amazing!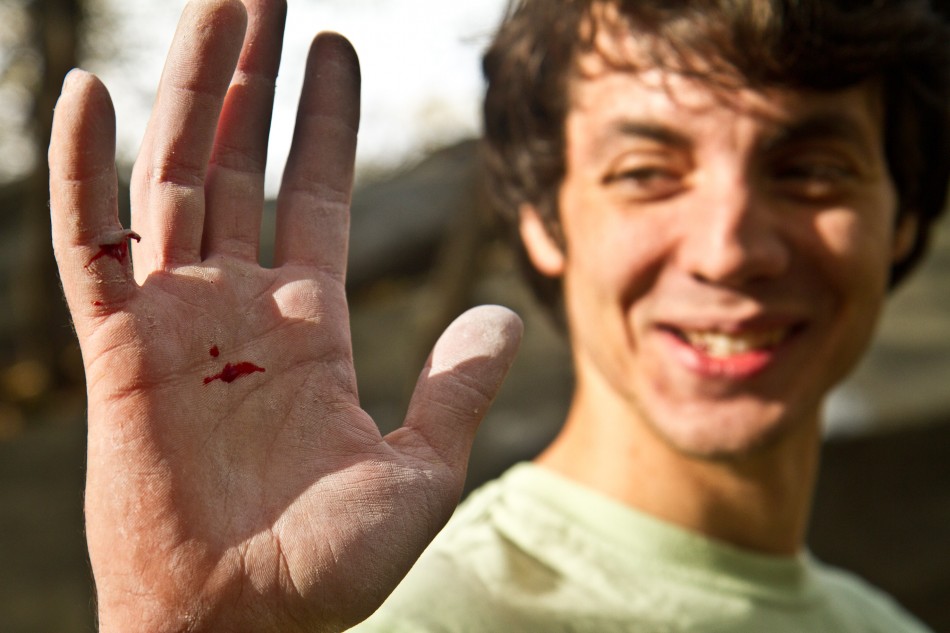 Paul nearly severs a finger on his casual flash of Freak Brothers V10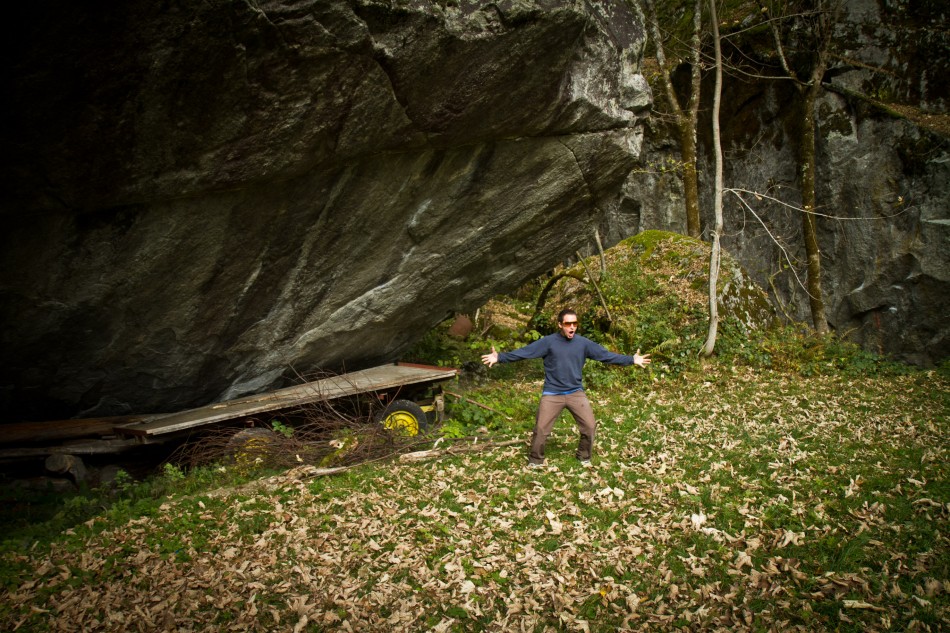 OMG Cart Project!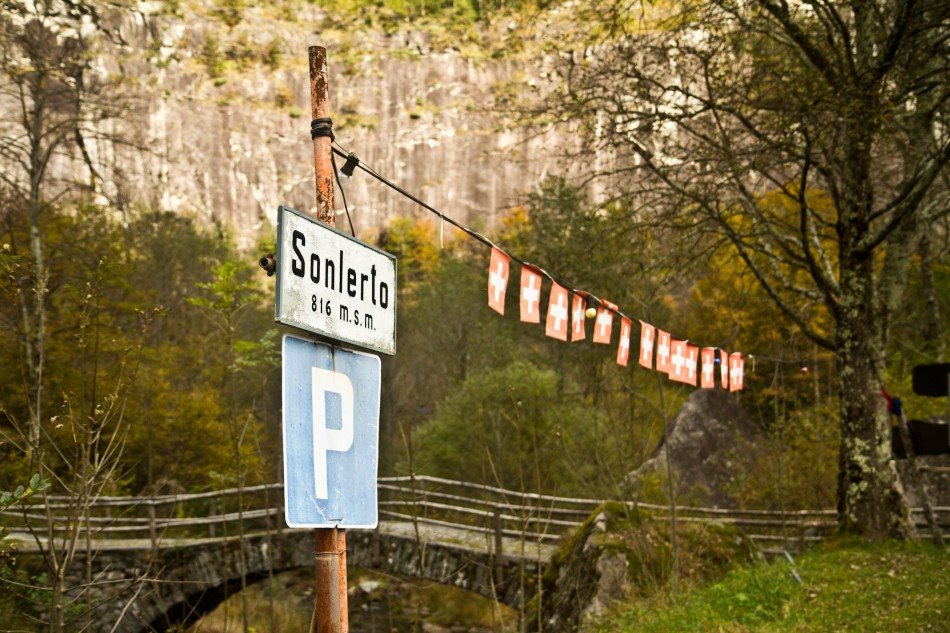 OMG Sonlerto!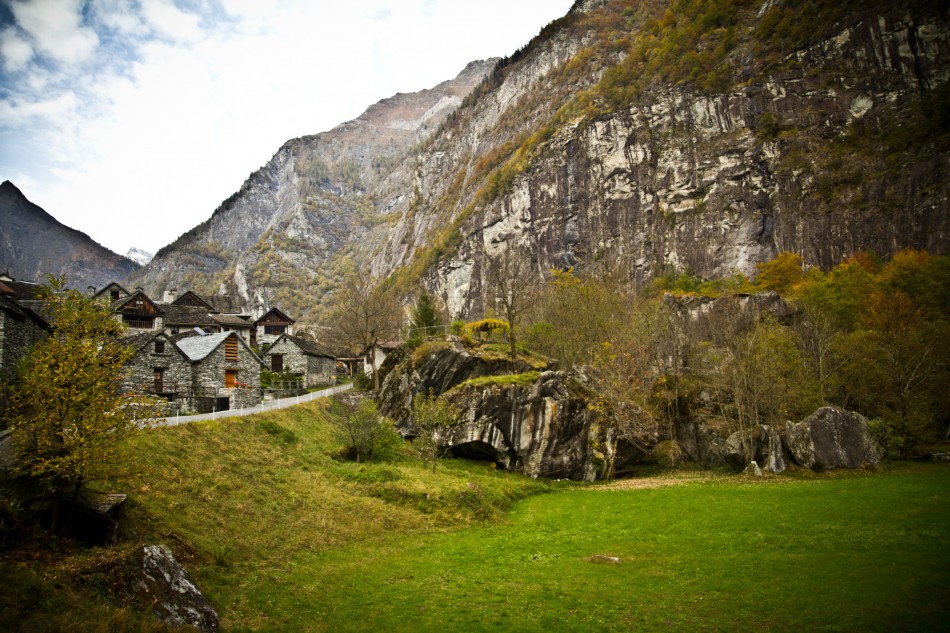 The town of Sonlerto in Valle Bavona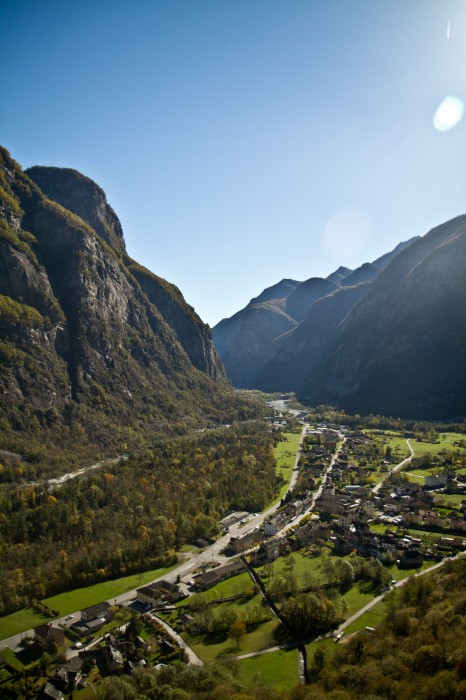 The town of Cevio, in Valle Bavona, the origins of Traversi.
Connor Griffith on the immaculate granite of Molunk 7C+ in Brione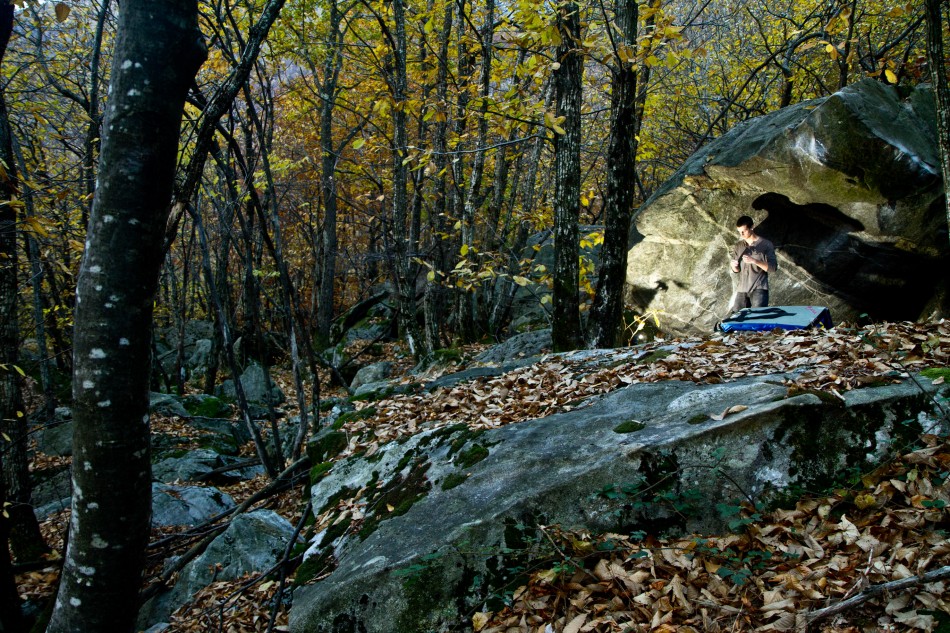 Lucas Menegatti and Amber 8B